Here is a brief selection of favorite, new and hard-to-find books, prepared for your journey. You will find below direct links to Amazon where you will be able to purchase the following recommended books in your preferred format.

Essential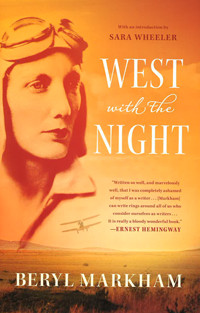 Beryl Markham
West with the Night
Markham evokes the landscapes, people and wildlife of East Africa in engrossing detail in this classic memoir of amazing adventures as a bush pilot in 1930s Kenya. A favorite.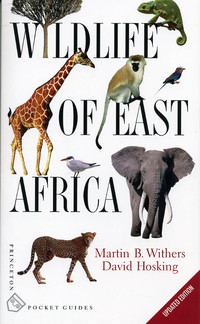 Martin B. Withers
Wildlife of East Africa
This take-along guide to 475 common species of birds, mammals, reptiles, insects, trees and flowers of East Africa features full-color photographs with detailed descriptions on facing pages.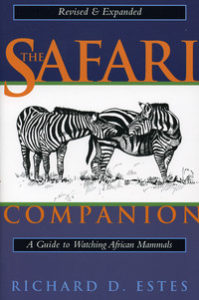 Richard Estes
The Safari Companion
An invaluable encyclopedic guide to Africa's
mammals by a noted scientist, this perennial
bestseller includes black-and-white drawings,
an overview of each animal group and in depth
information. Written with the typical safari-goer in mind.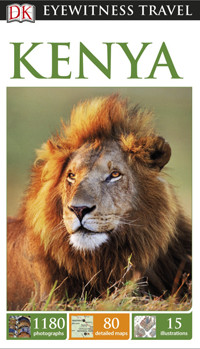 Philip Briggs
Eyewitness Guide Kenya
Another gem in the Eyewitness series, this superb guide is handsome, convenient and up-to-date; it's the guide to carry. Featuring color photography, dozens of excellent local maps and a region-by-region synopsis of the country's attractions, it also has an overview of parks and habitats and a 50-page field guide.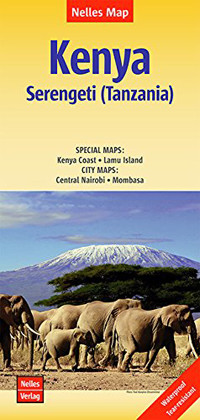 Nelles
Kenya & Serengeti (Tanzania) Map
A detailed map (1:1,100,000) with inset maps of Lamu, Nairobi and Mombasa.
Also Recommended

John Reader
Africa, A Biography of the Continent
With the ease of a practiced journalist, Reader weaves a masterful and lively tale of the continent, from ancient cultures to modern times. Both authoritative and informal, this is a splendid introduction to all of Africa.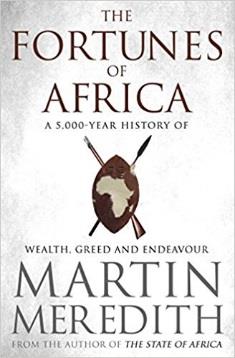 Martin Meredith
The Fortunes of Africa
Covering the epic story of colonialism in Africa, Meredith's magisterial history depicts empire-hungry kings, missionaries, tribal warlords, mining barons—even multinational corporations. An expansive but entertaining read.

Federico Veronesi
Light & Dust: Images and Stories from the Wilds of East Africa
This gorgeously photographed tribute to the animals of Eastern Africa captures the region's wild creatures at their most sociable and dramatic. Veronesi's lens tracks the African animals into tumultuous weather – through mist, dust storms and heavy rains.

Adam Scott Kennedy
Animals of the Masai Mara
This photo guide by two safari guides focuses on the lions, cheetah, leopards, zebra, giraffe and other celebrated wildlife.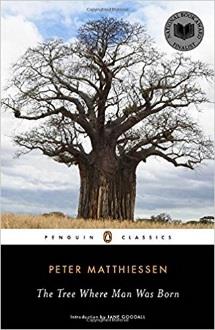 Peter Matthiessen
The Tree Where Man Was Born
A classic portrait of East Africa, enthralling in its detail on nature and daily life. Includes Massai mara, Ngorongoro, the Kenyan highlands and Matthiessen's field trips, safaris and adventures in the Serengeti.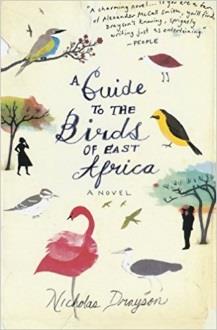 Nicholas Drayson
A Guide to the Birds of East Africa, A Novel
Drayson draws on his time in Nairobi for this sweet novel about East Africa society – revolving, naturally, around birds and the Hunt Ball at the Asadi Club. Reality intervenes in the shape of renegade Somalis.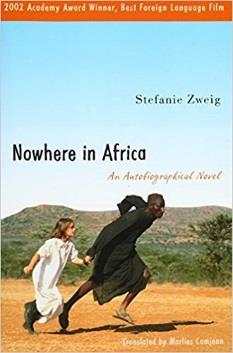 Stefanie Zweig
Nowhere in Africa
Zweig's frankly autobiographical tale of fleeing the Nazis for a life in rural Kenya in 1938 is based on his experience as a German Jewish refugee.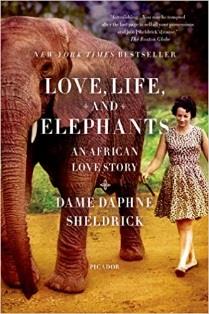 Daphne Sheldrick
Love, Life and Elephants
Founder of the David Sheldrick Wildlife Trust and the Orphans' Nursery in Nairobi National Park and, with humor and passion of a life devoted to conservation, including tales of a host of personable orphans.

Isak Dinesen
Out of Africa
The perennially best-selling tale of a young woman who leaves Denmark for East Africa, Dinesen's autobiography draws us into life on a struggling coffee plantation. It's a moving story inspired by a love for Kenya and it's people. Includes the novella Shadows on the Grass