Here is a brief selection of favorite, new and hard-to-find books, prepared for your journey. You will find below direct links to Amazon where you will be able to purchase the following recommended books in your preferred format.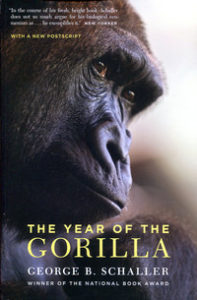 George Schaller
The Year of the Gorilla
A vividly written tale of adventures among the gorillas of the Virunga volcanoes of Zire, Rwanda and Uganda. This book is a wonderful, accessible account of field work under difficult and sometimes dangerous circumstances by one of the great wildlife biologists. In this classic, Schaller tells of the gorillas, the excitement of tracking animals in the jungle bureaucratic pitfalls and very real trouble with poachers. Illustrated with photographs and line drawings by the author.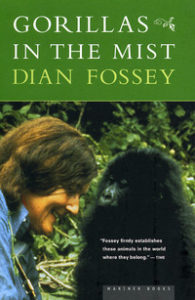 Dian Fossey
Gorillas in the Mist
Fossey's highly personal, detailed account of the ecology and behavior of the mountain gorilla of Virunga is based on her 13 years among "the greatest of the great apes."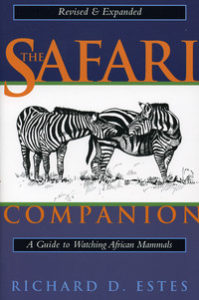 Richard Estes
The Safari Companion
An invaluable encyclopedic guide to Africa's
mammals by a noted scientist, this perennial
bestseller includes black-and-white drawings,
an overview of each animal group and in depth
information. Written with the typical safari-goer in mind.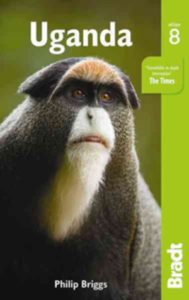 Philip Briggs
Bradt Guide Uganda
This informative, compact guide provides an excellent overview of Uganda's history, culture and natural history. With photographs, maps and travel information. .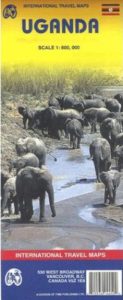 ITMB
Uganda Map
A detailed physical map (scale 1:800,000) of Uganda, featuring city and national park insets, also covering part of Rwanda.